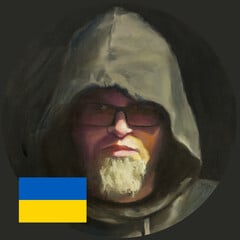 Michał Puto
Painter, 3d artist at A2A Simulations, no NFT, no AI.
Inowroclaw, Poland
Summary
My name is Michał Puto, I was born in 1979, I live in Poland.
I'm a long time 3d artst specializing in vehicles. On top of that I'm painting using traditional media, mostly acrylic and oil paint.
Software proficiency
Experience
3d artist at A2A Simulations

Inowroclaw, Poland

3d artist at Flying Fish Works

Bydgoszcz, Poland

September 2007 - August 2010